His Divine Grace A.C. Bhaktivedanta Swami Prabhupada (1896-1977) is widely regarded as the foremost Vedic scholar, translator, and teacher of the modern era. He is especially respected as the world's most prominent contemporary authority on bhakti-yoga, devotional service to the Supreme Person, Krishna, as taught by the ancient Vedic writings of India. He is also the founder-acharya of the International Society for Krishna Consciousness.
The books of His Divine Grace A. C. Bhaktivedanta Swami Prabhupada are highly respected by students, scholars and laymen alike. His works are now widely used in college courses and seminars in diverse subjects, including philosophy, religion, world literature, history, and the social sciences. Srila Prabhupada's Bhagavad-Gita As it is is the most widely read version in the entire world because of its authenticity and the ability of Srila Prabhupada to present Krishna's message without any personal interpretation.
"I am most impressed with A.C. Bhaktivedanta Swami Prabhupada's scholarly and authoritative edition of Bhagavad-gita. It is a most valuable work for the scholar as well as the layman and is of great utility as a reference book as well as a textbook. I promptly recommend this edition to my students. It is a beautifully done book."
Dr. Samuel D. Atkins
Professor, Princeton University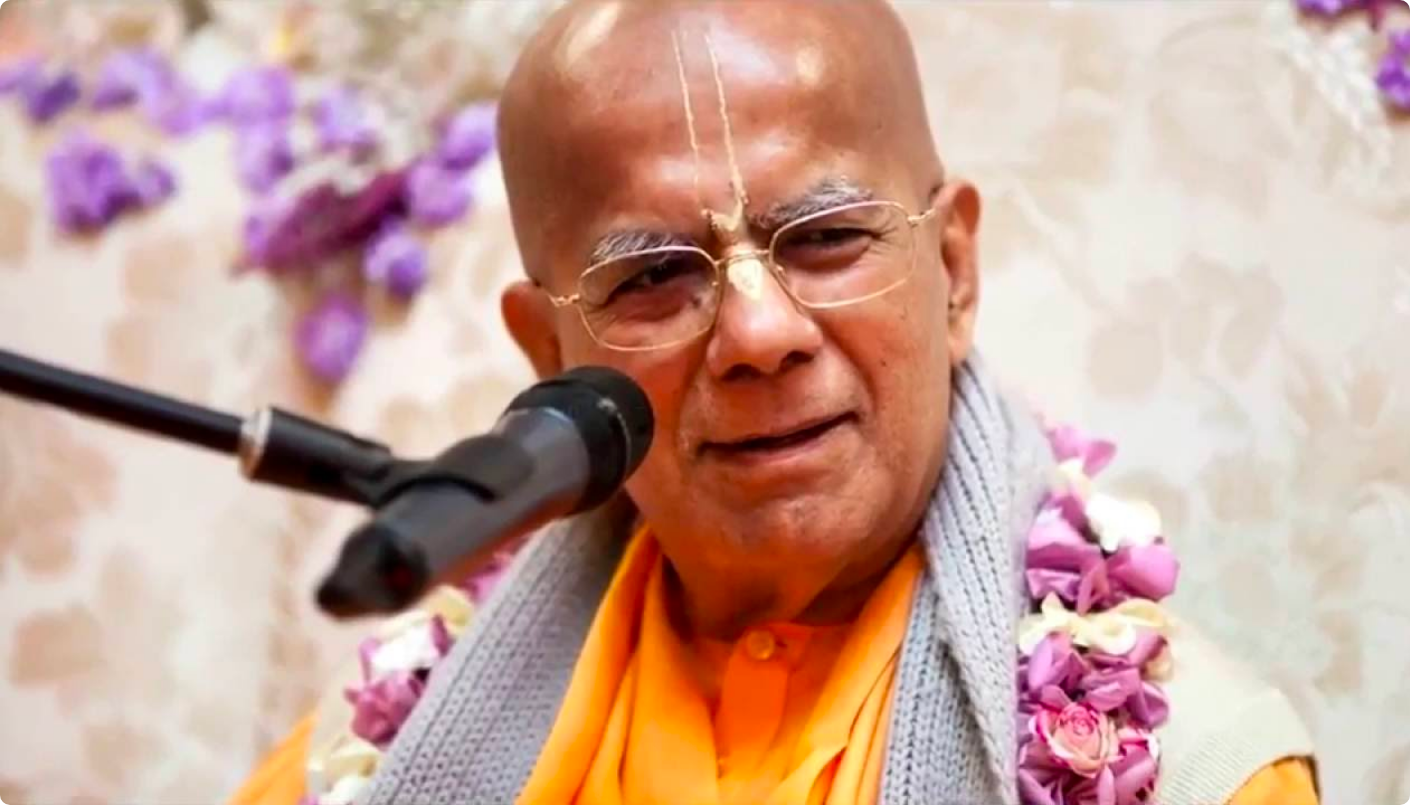 His Holiness
Gopal Krishna Goswami Maharaj
His Holiness Gopal Krishna Goswami Maharaj is a senior disciple of His Divine Grace A.C. Bhaktivedanta Swami Prabhupada. He is playing a leading role in spreading the divine message of Bhagavad-gita As It Is. He graduated from Delhi University, and studied Business Management at the University of Paris in Sorbonne and later obtained his Master's degree in Business Administration from the McGill University of Montreal, Canada. Also, he is the Chairman and Trustee of the Bhaktivedanta Book Trust, the world's largest publisher and distributor of Vedic literatures. He has also been the inspiration behind initiatives of Bhagavad Gita Pathshala.
He has also played an instrumental role in the installation of the 'Astounding Bhagavad Gita' known as the "largest principle sacred text ever to be printed" which was unveiled by Prime Minister of India, Shri Narendra Modi at the ISKCON temple in Delhi in February 2019.