Dr. Lila Purushottam Das

Professor, IIT Kanpur
Director, Bhagavad Gita Pathshala
Dr. Lila Purushottam Das also known as Dr. Laxmidhar Behera, is serving as a director in IIT Mandi. Prior to this, he was a senior professor in IIT Kanpur and a world-renowned scientist in the field of Artificial Intelligence & Robotics. Over and above his official role, he has spent the last 25 years as a grass-root servant working rigorously towards transforming the state of education and livelihood in rural India.
Dr. Lila Purushottam Das is a PhD from IIT Delhi and a celebrated faculty at IIT Kanpur. On the one hand, Dr. Lila Purushottam speaks at leading universities globally on the topics of Artificial Intelligence, Robotics and Control with over 120 papers of global repute published. On the other hand, he speaks passionately about the message of Vedas and timeless spiritual wisdom to a wide variety of audiences globally. As part of ISKCON, Dr. Lila Purushottam is entrusted with the responsibility of setting up education bodies that can blend the science of spirituality with modern education. He is also the Director of Bhaktivedanta Gurukula and International School (BGIS), a unique K-12 school based out of Vrindavan that aims to produce the next generation of selfless servant leaders for the world.
His professional profile can be seen here: https://iitmandi.ac.in/institute/director.php
Gita Mentors
LEARN GITA LIVE GITA initiative is led by a team of selfless devotees of the Lord who have graduated from IITs / IIMs / Global institutions. A number of our current leaders include professionals who are holding responsible positions in leading MNCs in India & abroad, IITs, IIMs, and so on, while in parallel managing one or more responsibilities with LGLG.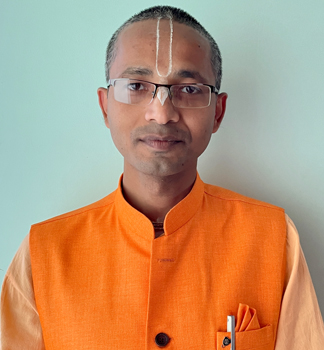 Madhusudhan Mukund Das
MBA, IIT Kanpur | Coordinator
Uttar Pradesh (India)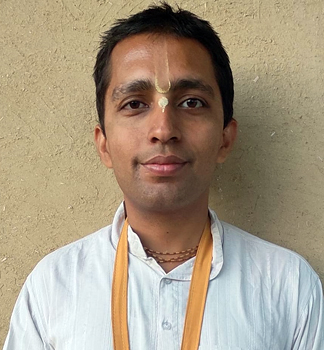 Radhakant Das
B.Tech, IIT Kanpur | CAO, BGIS | Mentor
Odisha (India)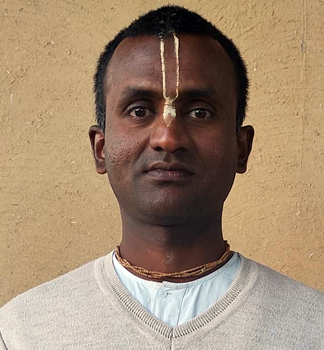 Lila Govinda Das
M.Tech, IIT Kanpur | Mentor
Andhra Pradesh (India)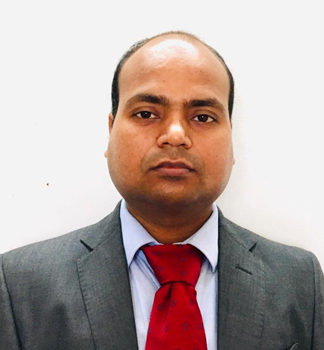 Dr. Akhaya Kumar Nayak
Assistant Professor, IIM Indore |Mentor
Madhya Pradesh (India)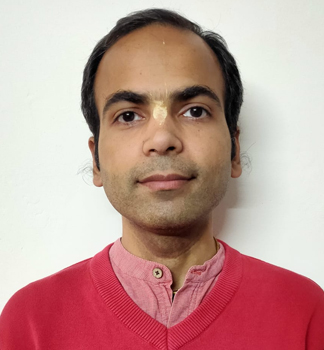 Piyush Sehgal
MBA, UWO Canada| Mentor
New Delhi (India)
Dr. Pawan Goyal
Associate Professor, IIT Kharagpur|Mentor
Rajasthan (India)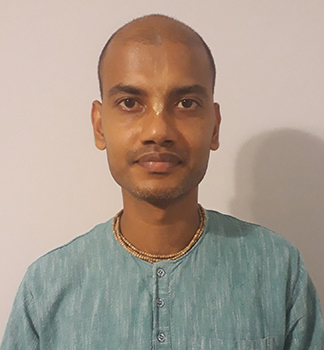 Dr. Suvendu Samanta
Assistant Professor, IIT Kanpur|Mentor
West Bengal (India)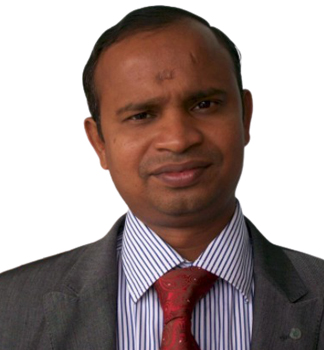 Dr. Ranjan Kumar Behera
Course Editor | Mentor
Odisha (India)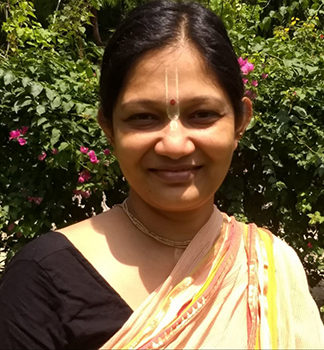 Gopali Priyadarshini
Course Editor | Mentor
Odisha (India)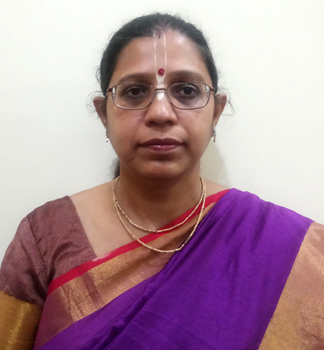 Veenu Ghai
MCA, PGT at KV | Mentor
Uttarakhand (India)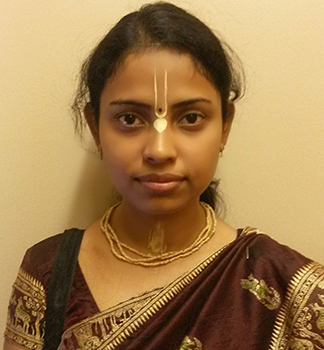 Ashraya Radha Devi Dasi
M.Sc | Mentor
Uttar Pradesh (India)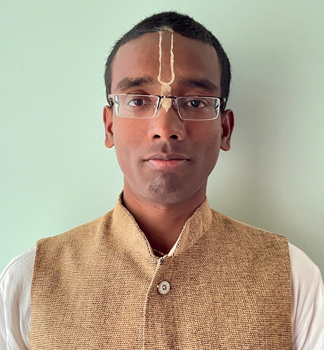 Sarvagya Gauranga Das
M.Tech, IIT Kanpur | Mentor
Andhra Pradesh (India)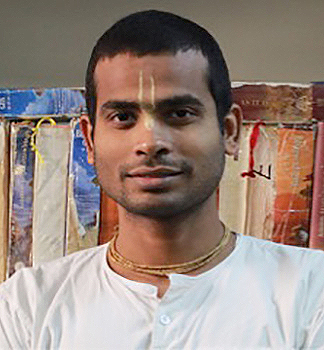 Gadadhar Gauranga Das
M.Tech, IIT Kanpur | Mentor
Andhra Pradesh (India)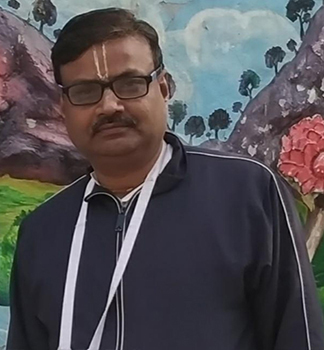 Sanjay Prasad Sinha
B.Tech, NIT jamshedpur | Mentor
Bihar (India)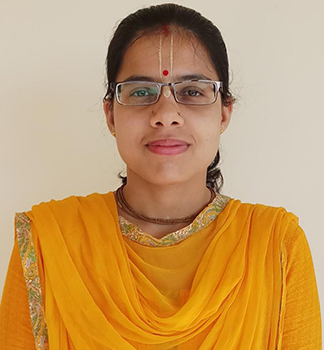 Abhaya Jahnava Devi Dasi
M.Tech | Mentor
Uttarakhand (India)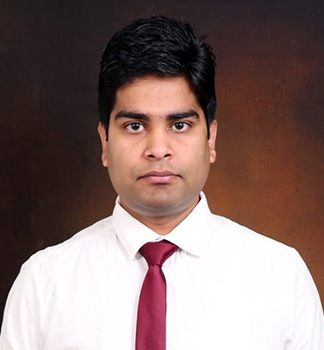 Ravi Nitai Chandra Das
Ph.D, IIT Kanpur | Mentor
Bihar (India)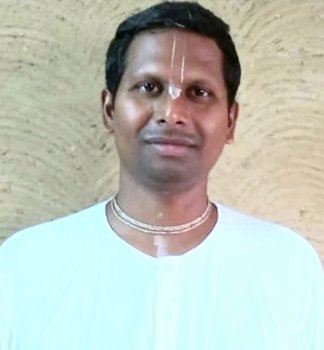 Sachidananda Vigraha Das
M.Tech, IIT Kanpur | Mentor
Telangana (India)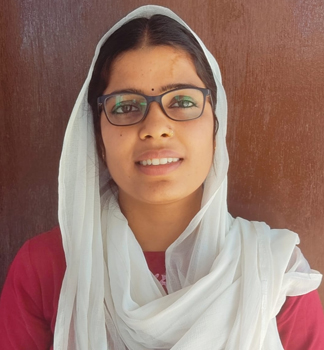 Nikita Sati
M.Sc | Mentor
Uttrakhand (India)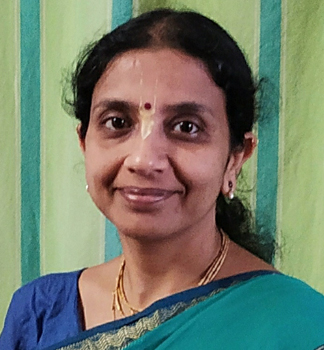 Madhumati Pushkarni Devi Dasi
Ph.D, Economics | Mentor
Karnataka (India)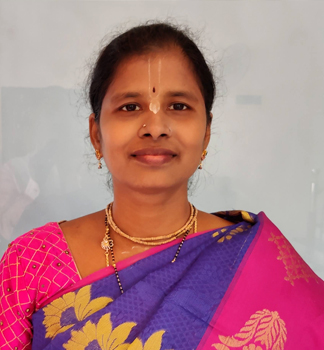 Kalyani Velega
B.Sc and D. Pharma | Mentor
Andhra Pradesh (India)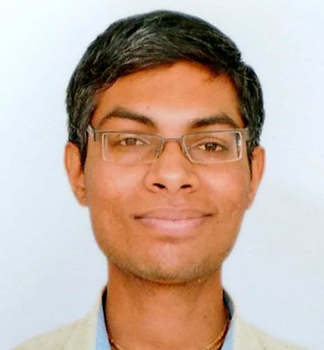 Jivnesh Sandhan
Ph.D, IIT Kanpur | Mentor
Maharashtra (India)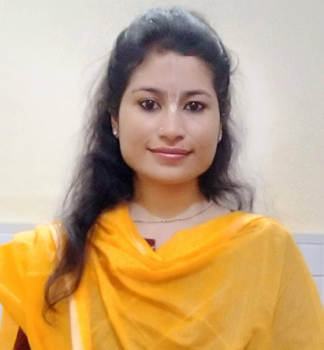 Reetu Bhandari
PGDHRM, SCDL | Mentor
New Delhi (India)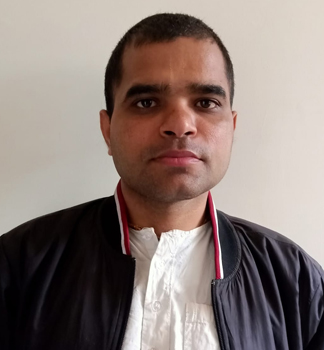 Brajaraj Ananda Das
B.Tech, IT BHU | Mentor
Uttar Pradesh (India)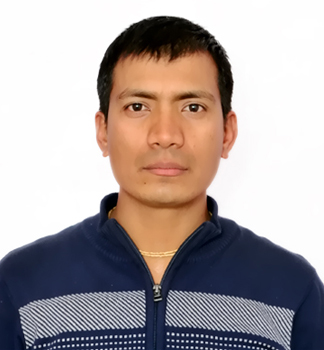 Suresh Uniyal
MCA | Mentor
Uttrakhand (India)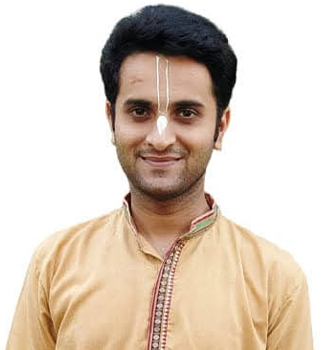 Parvesh Sharma
MA , B.Ed | Mentor
Haryana (India)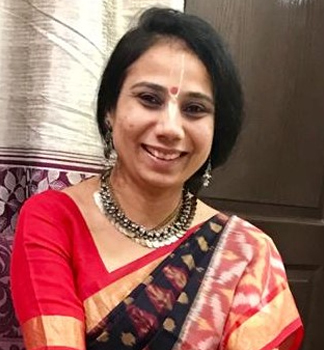 Nanda Devi Dasi
M.Sc, Immigration Advisor(NZ) | Mentor
New Delhi (India)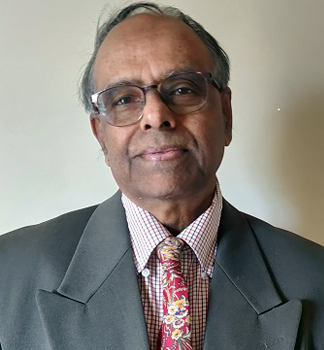 Ramakrishnan Chowdappa
MSc (OU Norman, USA) | Mentor
Karnataka (India)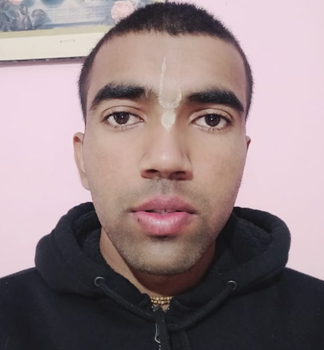 Sachin Kumar Sahoo
Ph.D, IIT Kanpur | Mentor
Odisha (India)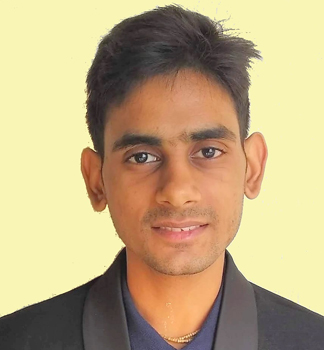 Jitendra Soni
B.Tech-M.Tech IIT Kanpur | Mentor
Madhya Pradesh (India)